Dino-Lite Wireless Digital Microscopes Series (WF Series)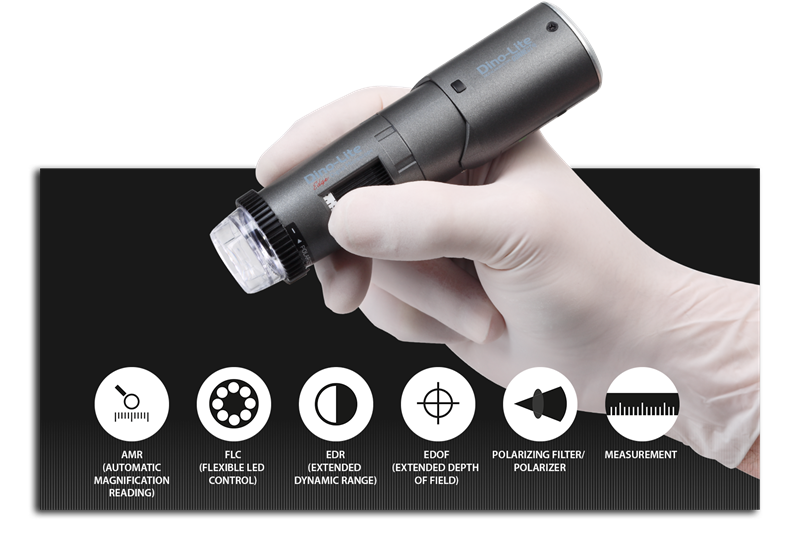 WIRELESS AND WIRED
Wireless and wired in one device. Work wired with the USB-connector on your laptop or PC with full software options. Or work wireless with the integrated WF-20 Wireless adapter.
WIRELESS MEANS FLEXIBILITY
With or without a wire, use the Dino-Lite Connect anywhere you want for inspection in hard-to-reach places in the factory, in the field, in the workshop or in the greenhouse.
PORTABLE AND POWERFUL
Up to 220x magnification with premium features such as EDOF focus-stacking, EDR contrast-stacking, AMR magnification reading, FLC enhanced LED controls and more. Long Working Distance models (LWD) are also available.